Training has never been so smart

Operation
3 steps to using the iSPORT app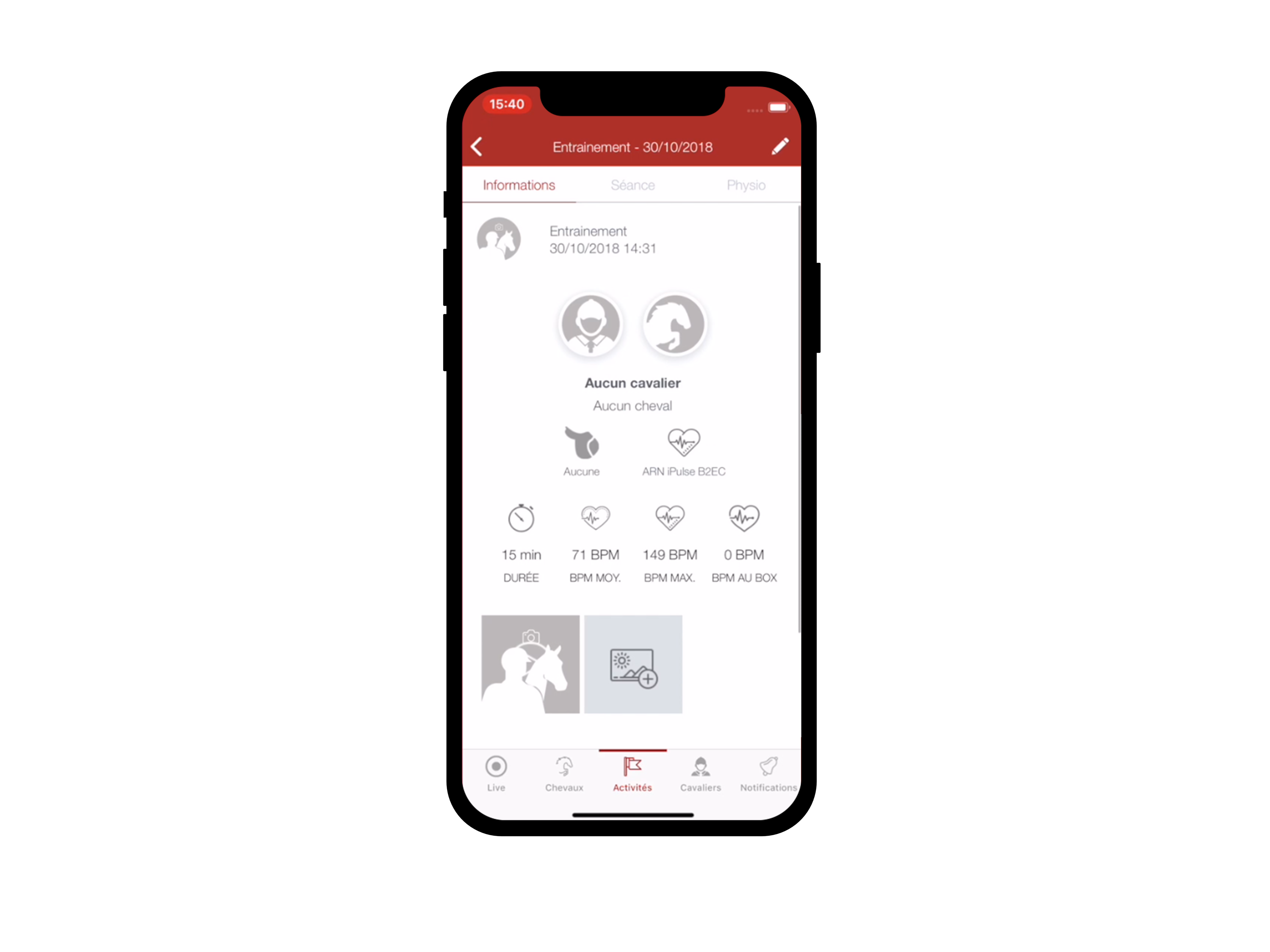 Summary of the round
Number of jumps, average speed, pace and regularity: this is the immediate display after recording
2/ Detailed display
Find the video with all the information collected by the app including regularity, speed, approach, symmetry, recovery, etc.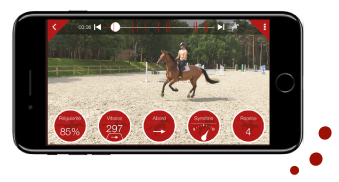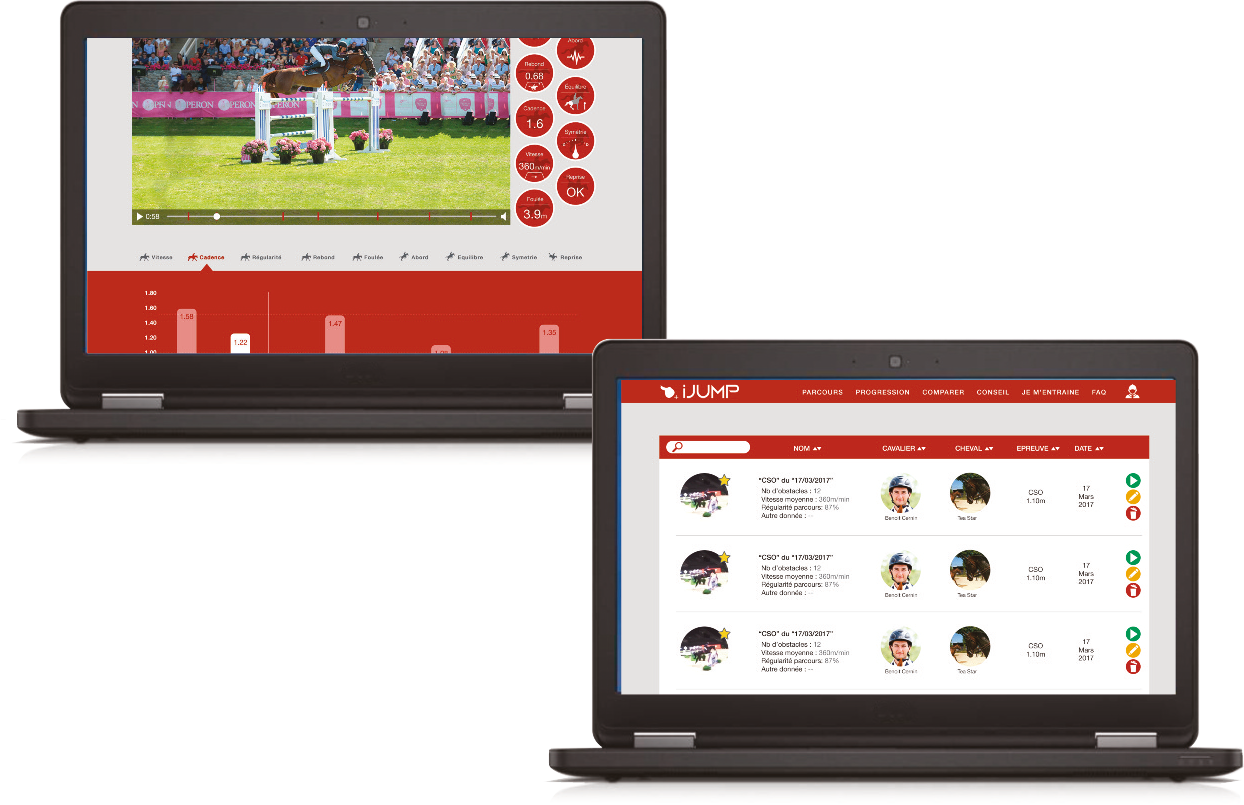 3/ Long-term monitoring
Welcome to the iSport site. Consult stats, progress, all the rounds. Create your working and training baseline through monitoring.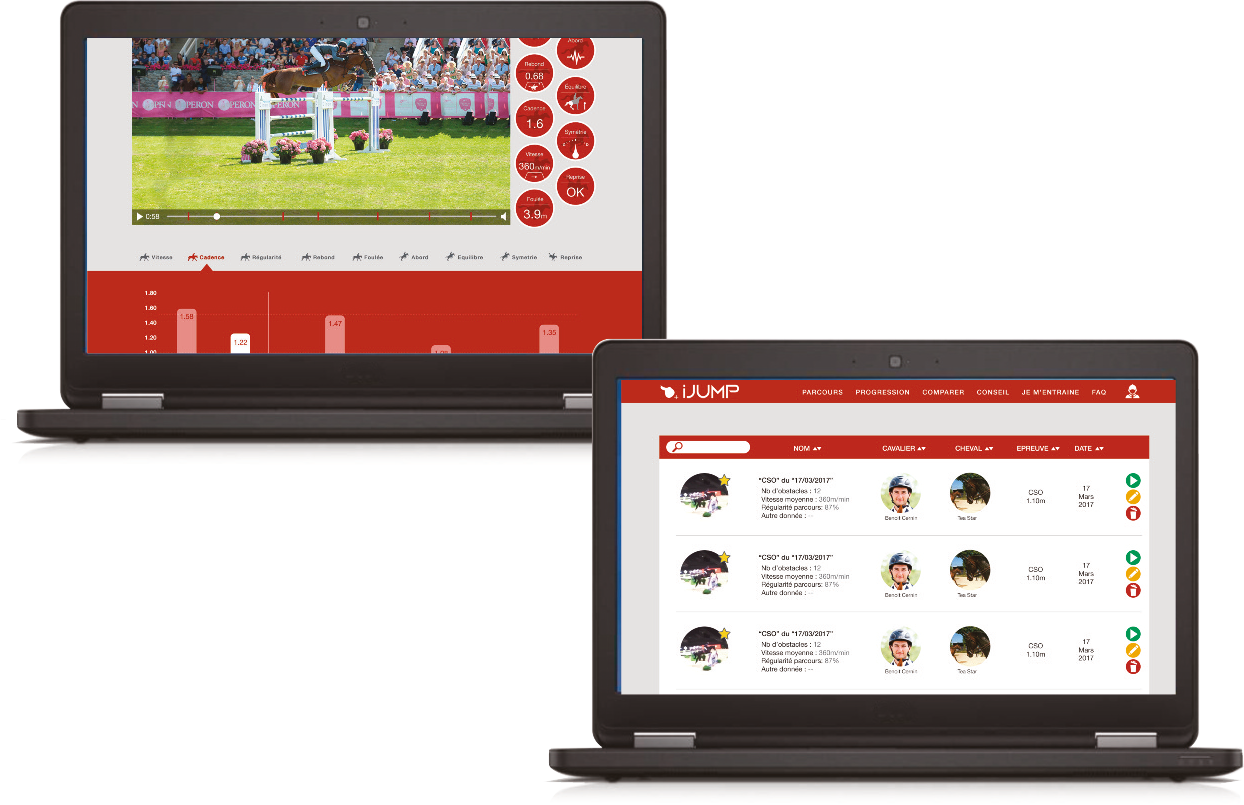 Result: Result: compare the rider's sensations with objective data

Technical information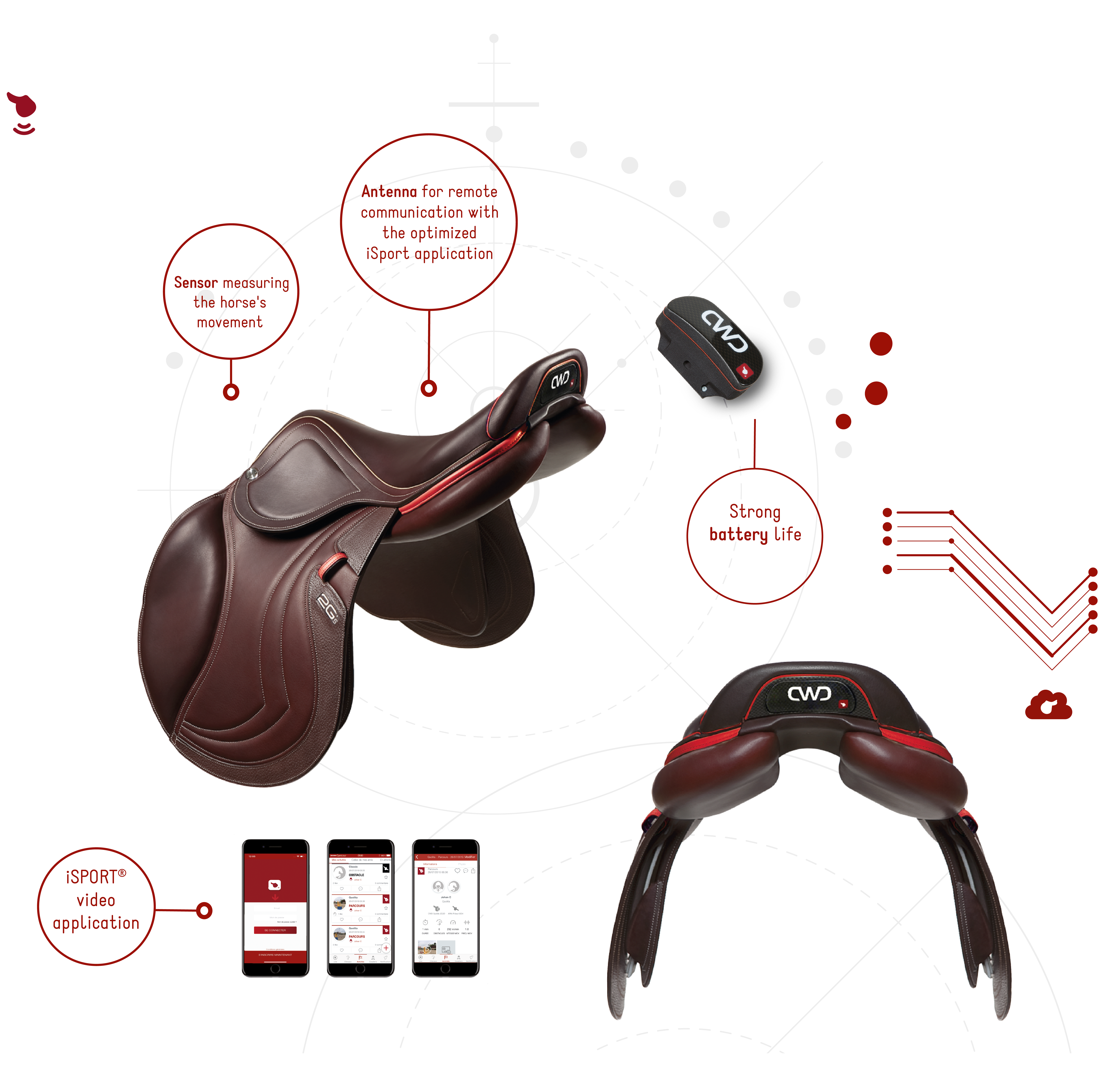 Conditions and applications
Conditions
The iJUMP can be used with our Dynamick series saddles (models 2GS and 2Gs Mademoiselle). The box that allows for the connection with your saddle is integrated in the cantle of your new saddle on delivery. You can become familiarised with the functions by consulting the operating instructions.
Option iJUMP INSIDE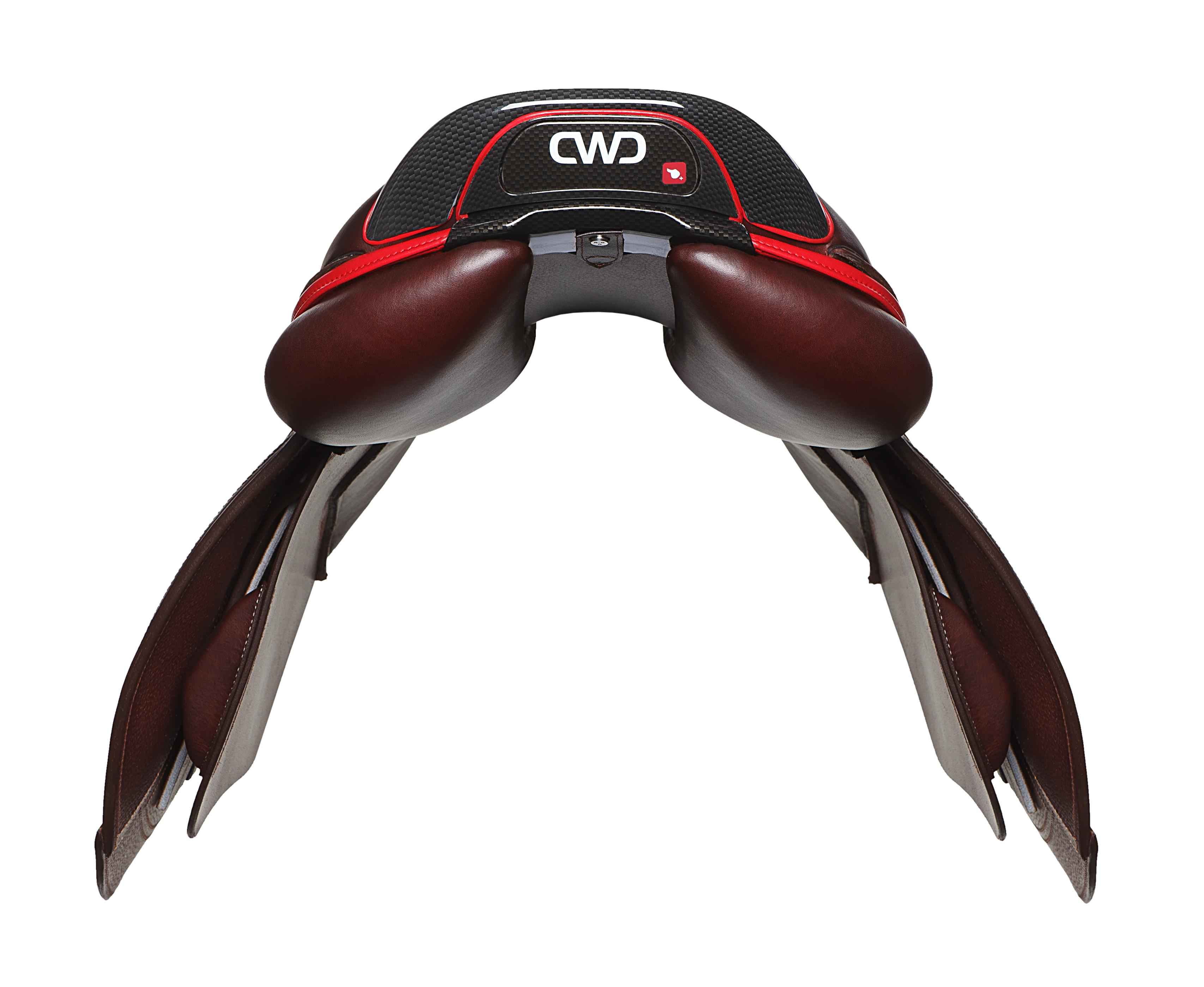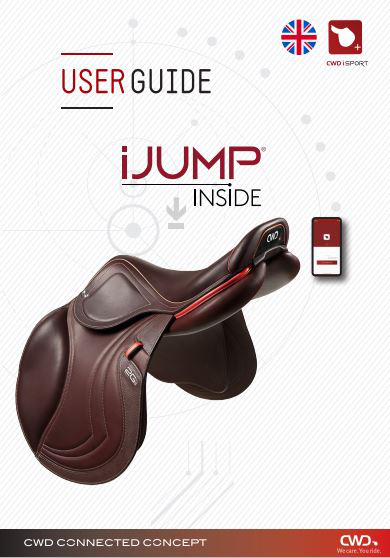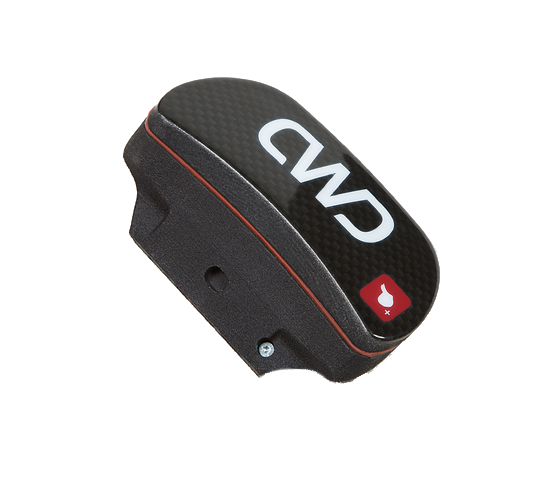 Applications
Good reasons for the iJUMP INSIDE
Objective support for the rider's perceptions

"I've become more conscious of canter speed. "

Analyse your videos instantly

"I watch the videos between lessons or at the end of a training session and this helps me improve more quickly. "
Measure your progress

"I compare my results from different times during the season. "

Reviews
Feedback from pros and amateurs
Pascal Henry, professional rider, show jumping coach
The CWDiJump saddle is an incomparable coaching tool. What helps me the most is the indication of the number of strides the horse makes to recover from the jump (recovery). This is the data which "to the eye" is the most approximate and which gives me the most information.
Alexandra Fracard, professional rider, in charge of a sales and competition stables.
When teaching, we explain what happens, but the rider might have the opposite feeling and not be convinced by what we are saying. With the iJump information, the rider can match objective data to their own sensations, which is crucial.
Georges Ngan Sassi, three-time French Champion, young talent.
The iJump is truly innovative. We are just at the start of connected objects in riding, but the iJump is already fantastic. On a day-to-day basis it is great, we can use it when working horses over jumps with a view to improving and perfecting their performance.
Clément Fuzeau, amateur international rider
The iJump enables a better understanding and knowledge of the horse. The approach and symmetry are essential in the combinations, and it's interesting to see our actions. Recovery and balance have helped me get to know my horse better, particularly in terms of the lines. For me, the most interesting data is on the regularity of the canter. We can improve everything else based on this information: the strides, the pace and the speed by minute during a round.